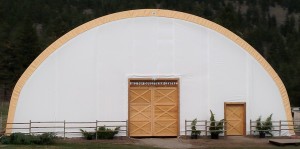 Welcome to the Big Top Equestrian Centre!
We offer full board with resident owner/caretaker for your horse
Horsemanship lessons and training.  Clinics.
The Big Top Arena is available to everyone by the ride or by the month
stallion services (three stallions to choose from)
Why Big Top?  Well, the history of the circus was that circus folks brought their "big top" to put on their show inside the big tent!  Early circuses were almost exclusively demonstrations of equestrian skills with a few other types of acts to link the horsemanship performances.  So when we built our "big top" arena 2015/2016, the name seemed very appropriate!
Please contact us for pricing and availability.
phone: 250 494-4092
email: curlystandardplace@gmail.com