*Sandman's Magic 2000 homozygous Curly Stallion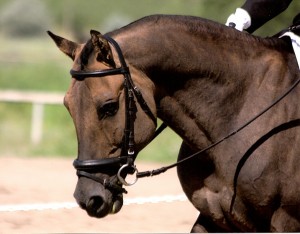 *Sandman's Magic, he is our flagship stallion and where our Curly breeding dreams all began.
Sire: *Juper's Magic Carpet
Dam: *Sacajawea
We acquired *Sandman as a long yearling in 2002 and he has been our main breeding stallion and Curly ambassador since that time.  He has been under saddle since he was three and he has been actively show-cased, shown and promoted.
*Sandman is fully registered with the ABC, ICHO and CSI. He is an excellent Sporthorse, Hypoallergenic Curly Stallion and he is considered is homozygous for curls having sired 100% Curly coated foals from all types of mares, Curly and non curly.
*Sandman is a gorgeous, unique sooty dun and often puts interesting colour on his babies, along with lots of curls!  He has sired blacks, bays, copper duns, sooty duns and grulla.  He presents as homozygous for the black gene (has not been tested) as he has never sired a red based foal even when bred to red based mares.
Live cover and cooled, shipped semen available, he is available through-out North America and also in Europe and Australia via frozen semen.  Breeding fee is $800.00 for live cover and shipped semen (collection and shipping charges apply).  Frozen semen is available by private treaty.  For booking and breeding information please contact us.
CA and PSSM1 negative.