---
Curly Arabians! This page shows how we have successfully bred Curlies with Arabians to produce quality Part-Arabian Curly horses. While most of these breedings are from *Sandman, 2008 did have one lovely colt from *Sandman's half sister *Poplar's Bijou, she was bred to the Arabian stallion Captwizjion.

I have long admired Arabians as excellent quality, beautiful, correct horses. In my youth I owned, rode and adored a 15/16 Arabian mare who I had for 17 years and it has been a dream of mine to produce the same type of horse but in a hypoallergenic Curly form. This is the beginning of my dream of gorgeous, hypoallergenic horses who are capable of just about any type of discipline you would want them for. With my Arabians, I have jumped them, done dressage, used them for lessons, done endurance, gone team penning and they do all of this with style, courage and of course beauty. Check back as our journey continues - eventually I would like to have a few that we can do endurance with as my children have expressed an interest in this fun sport.

While I have always loved and admired Arabians, my idea to use them with my hypoallergenic Curlies started with Ana-Alisia, she belonged to a friend and fellow Curly owner and her mom. They used Lisia for breeding to *Sandman and in 2006 produced an amazing filly *Sandman's Babe. When they told me that Lisia would be available for a breeding lease I took them up on it and 2008 has seen her produce yet another exceptional Curly foal for us, this time a colt that we will call *Sand Runner.

---
for sale
*Shesa Magic Charm. Registered ICHO. DOB June 30th, 2005. Sire is, of course *Sandman's Magic, dam is the lovely Quarab mare Absolutely Charming

*Charm has the distinction of being the first *Sandman foal that we have been able to hang on to long enough to come of riding age! We are so excited to have started this young mare under saddle, she is going well and we are really enjoying her - she is a clever girl and she has a ton of energy! *Charm has always been a favorite with the children, she seems to really love kids.

*Charm is currently bred to *Bobble Head for a 2011 foal. She is for sale, offered as a two for one package asking $6500.00, alternatively, she can be rebred to *BCF Icon if desired - please inquire.


---
not for sale
*Sandman's Serenade Registered CAHR and ICHO. DOB June 17, 2007. This lovely and athletic CurlyArabian mare is our first offspring from *Sandman's Magic and RJ Light Serenade (aka Mirage).

*Serenade is sweet, athletic and wonderful to handle, she is one of the friendliest horses we have had yet. We sure are hoping that she grows up to have the same competitive spirit that her dam does!

*Serenade is not for sale.

---
SOLD to TX
*Sand Runner Registered CAHR. DOB March 19th, 2008.

This cross between *Sandman's Magic and Ana-Alisia is simply exceptional! This colt is one of those horses that a person just wants to sit and stare at - he has legs that go on forever, straight as an arrow, tall with a powerful shoulder and already shows forward and energetic movement. This colt will certainly be a true endurance prospect, but with his grace, beauty and athletic ability he will also be suited for any other type of sport. *Runner was born with a very friendly temperament and his dam is a very people friendly horse so he is going to also be someone's best friend. *Runner is sold - he has gone to Texas to be an endurance horse!
---
for sale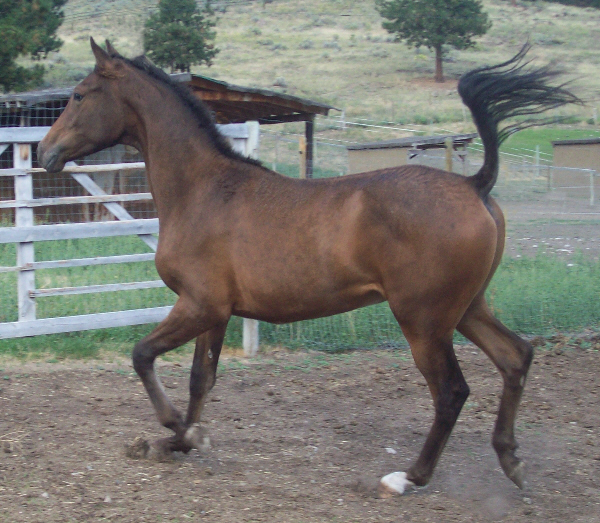 *Captain Cruise. Registered CAHR and ICHO. DOB April 13th, 2008.

Sire is Captwizjon have a look at that pedigree! *Cruise's dam is our wonderful Curly mare *Poplar's Bijou. *Bijou is a half sister (same sire) to our senior stallion *Sandman's Magic.

*Cruise has a lot to offer, movement, disposition, athletic ability, conformation and he is going to be quite BIG, maturing to around 16hh.

He is for sale, asking $2500.00 for him, price to increase in the spring of 2011 as he begins his saddle training. please inquire.
---
for sale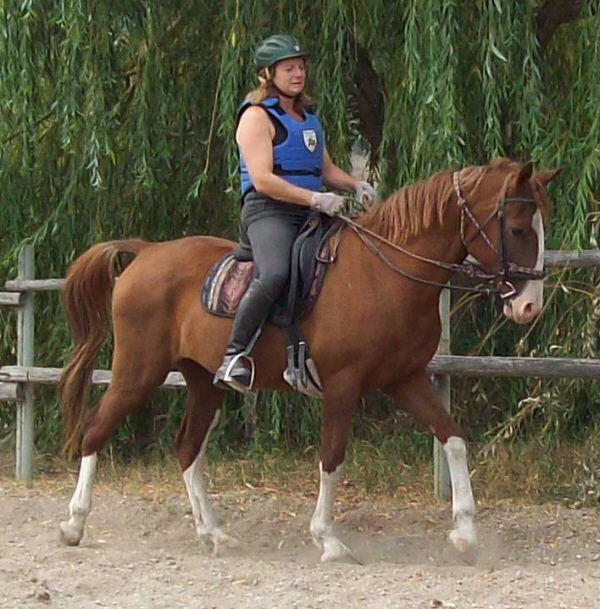 *CNC Joeseph King of Dreams is a 13 year old Curly/Arabian cross, he stands 15.1hh and is a big and beautiful mover. His sire is *Ne Hi Majic (he who was out of our *Chip's Barefoot Babe) and *Joe's dam is a purebred Arabian mare. *Joe is well started under saddle, has had a lot of ground training and walk/trot riding - he loves to work, wonders why we humans took so long to put him into service! *Joe adores people and will come along well - he will need more riding by a good rider, but he will be very suitable this season for endurance or dressage. Please email me for more pictures of him - I have lots! Asking $3000.00, but good home essential - try your offer.

please inquire