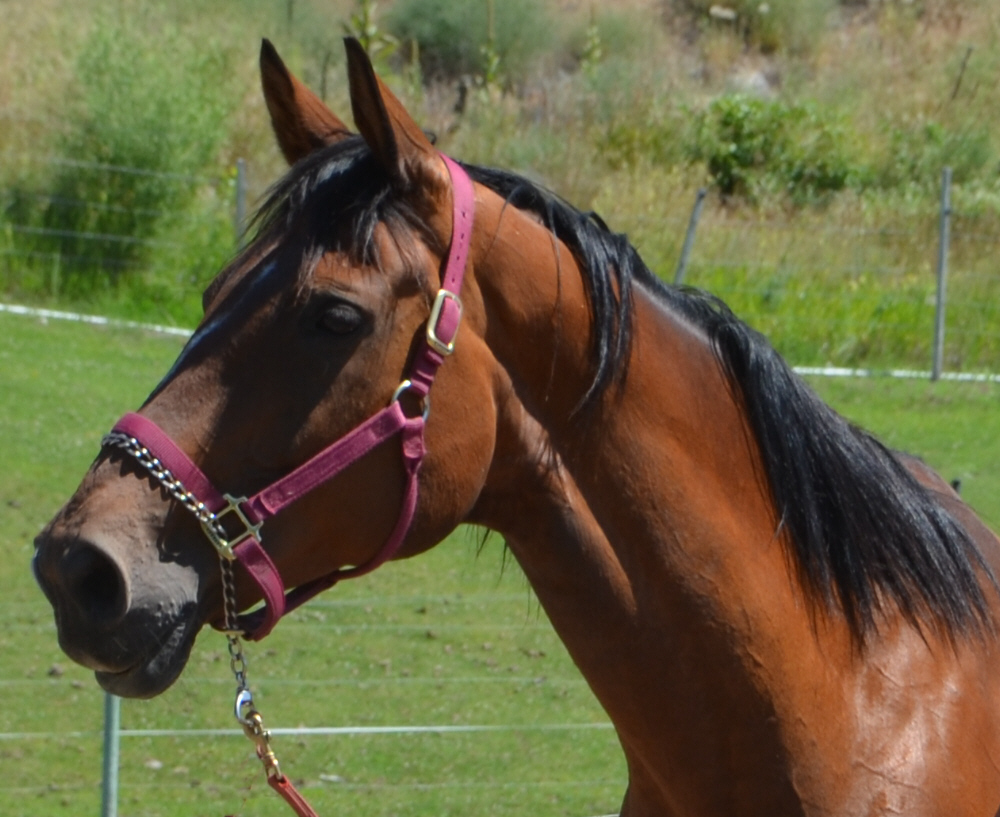 Hope Floats (aka Faith).
Here she is – our best and brightest hope for the future of Curly Sporthorses we welcome to our farm this lovely, outstanding Canadian WB mare! 16.3HH, 15 years old – amazing mover, outstanding temperament, I am so excited to have acquired this amazing mare!
2016 Faith produced a really outstanding Curly colt for us, sired by *BCF Icon, his name is *Imagine De Lully – he is proudly offered for sale!
For 2018, Faith will be bred to *Sandman's Magic for another outstanding foal!
This mare's paternal grand-sire is GAUGUIN DE LULLY – here are his accomplishments:
Gauguin de Lully- The 16.2 h Grand Prix Dressage Stallion whose performance record is unequaled:
Seventy-two 1st, twenty-seven 2nd, and three 3rd prizes
Seventeen Grand Prix and Grand Prix Specials
Twelve Dressage World Cup Kurs
Two Dressage World Cup Finals
Swiss Dressage Champion
World Reserve Champion 1986
Bronze Medal, 1987 European Championships
Team Silver Medal, 1988 Olympic Games
Individual Bronze, 1988 Olympic Games
Second, 1989 World Cup
Second and Fifth, 1990 World Championships
Here is some video of her sire: GOYA DE LULLY (Swiss Warmblood).
Dam is: OLDS LIZBEN (Trakehner)
Faith has been bred to *BCF Icon for a 2016 foal – this will surely be our best and brightest Sporthorse Curly produced to date – don't miss out on this one! This foal will have breeding, conformation, size, style, movement and temperament and will be available for sale in utero – if interested, please do let us know! please email.
Here is a link to her pedigree:
.