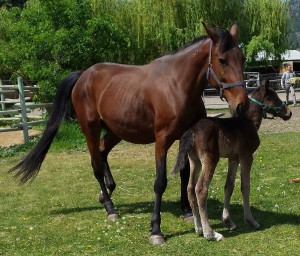 Chica Caliente – 2007, 16hh Standardbred mare.
Standardbreds have a lot to offer, they are well conformed, athletic, strong horses with a competitive edge to them which is tempered with a good temperament necessary for driving.
As such I am very pleased to be able to add Callie to my broodmares, she is an excellent cross with either of my Curly stallions.
Callie is a real competitor too!  She WON 20 races in her short racing career!
Here is a link to Callie's pedigree: Chica Caliente
Callie has had three exceptional foals for us!  Tall, athletic, well conformed, excellent dispositions!
First in 2015 was *ICurly (SOLD):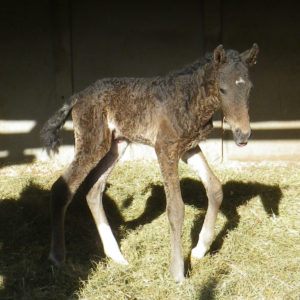 Second, in 2016 was *Shania (available):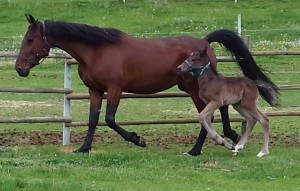 And 2017 was *Sargeant Pepper (SOLD at two months of age):